Drainage Cell Suppliers in Melbourne
Drainage cell systems make the ideal choice for sub-soil drainage applications and consist of lightweight and high-quality cell mat drainage panels. They make a great option if you want to create a roof garden and help in preventing leakage and cracking. The uniform surface and void spaces ensure seamless drainage of extra water.
If you are looking for a long-term drainage solution, our range makes a perfect choice. It can be conveniently used in building and civil construction projects and also lowers the transmission of heat and sound to the substrate.
We are a trusted drainage cell supplier and are committed to offering products that adhere to the highest standards of quality. We have been in business for years and will assist you at every step for a positive outcome. We will work with you to gain an idea of the specifics of the project for flawless results.
Our drainage solutions are backed by our technical expertise and knowledge. We provide complete solutions for drainage applications and you can be sure of an exceptional outcome. In case you have any doubts or would like to find out more, feel free to get in touch with our team. Call us today to find out more.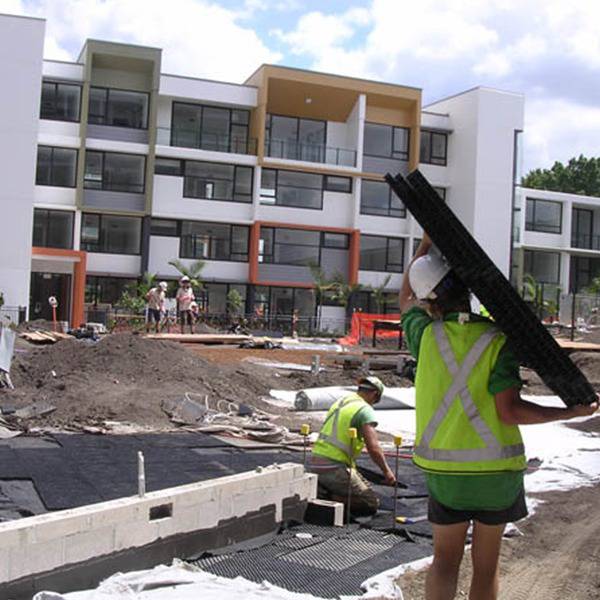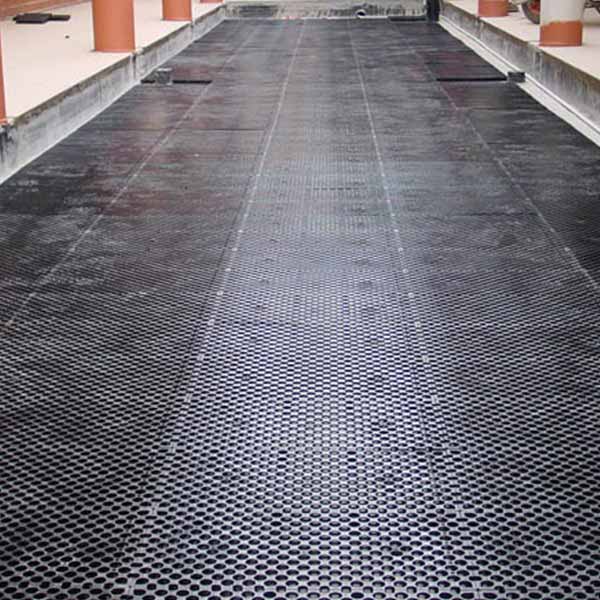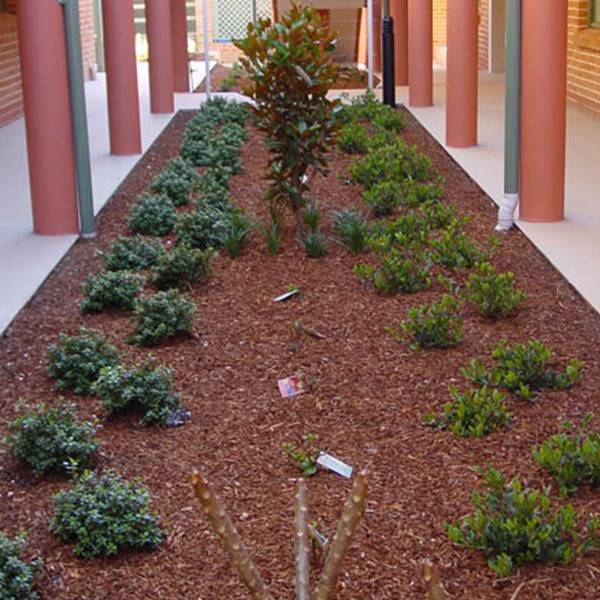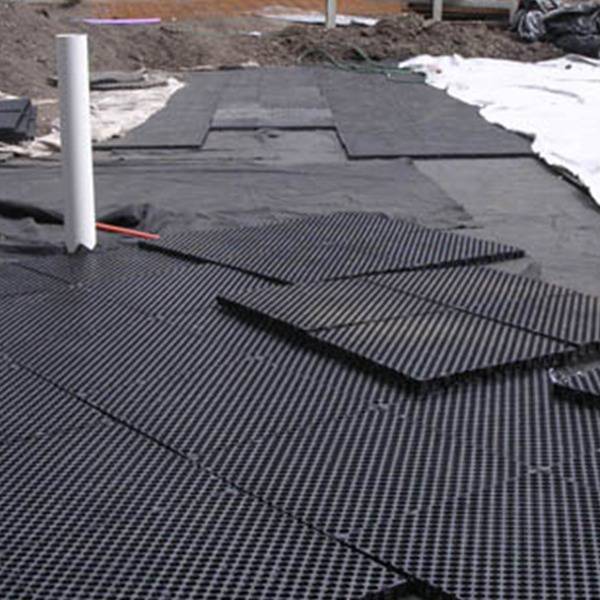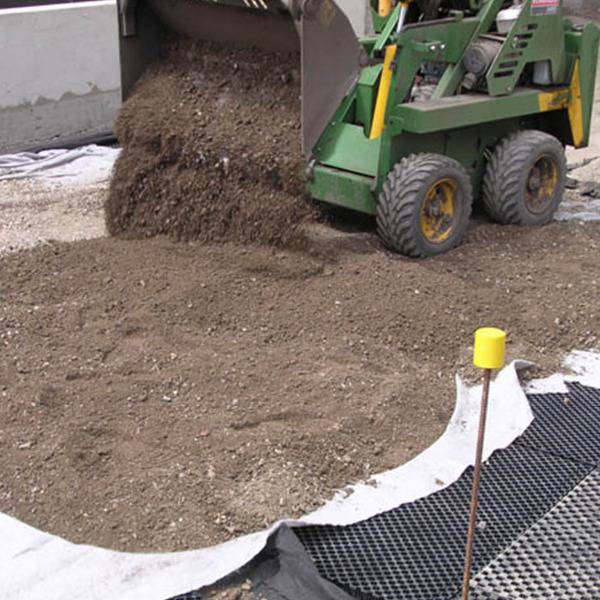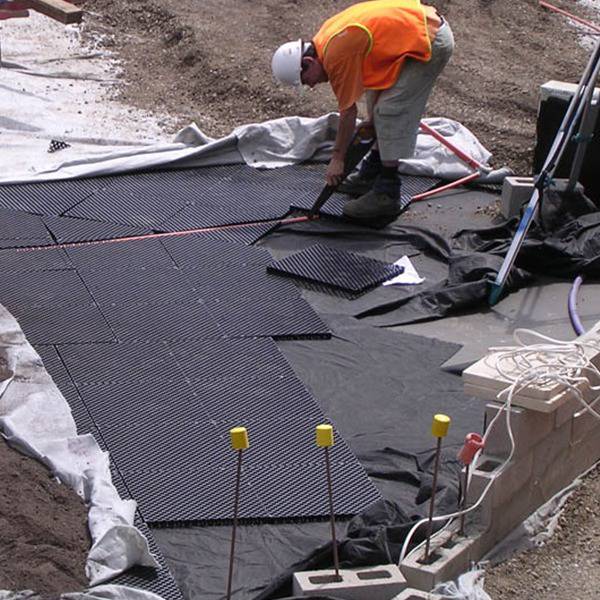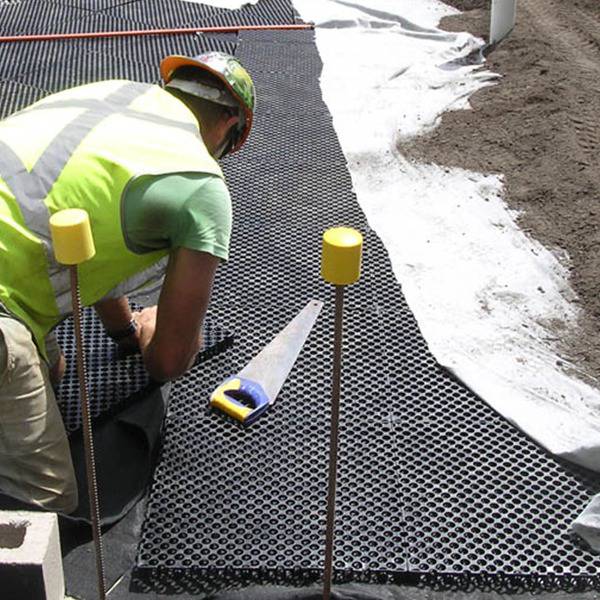 VersiFlex is a modular drainage cell manufactured from post-consumer recycled polypropylene products. VersiFlex is lightweight and features great compressive strength.
The cell was specifically designed as a sub-surface drainage and waterproofing membrane with the advantage of being able to conform to uneven, convex or concave surfaces.
Both VersiCell and VersiFlex display resistance to oils, acids, alkalis and bitumen and are unaffected by moulds and algae.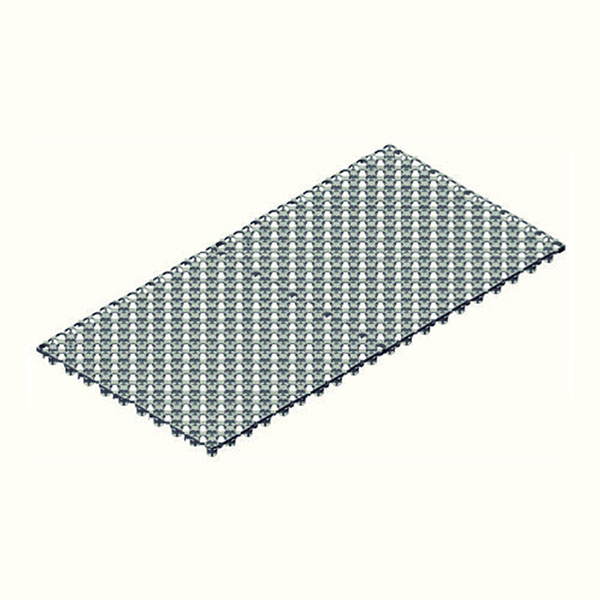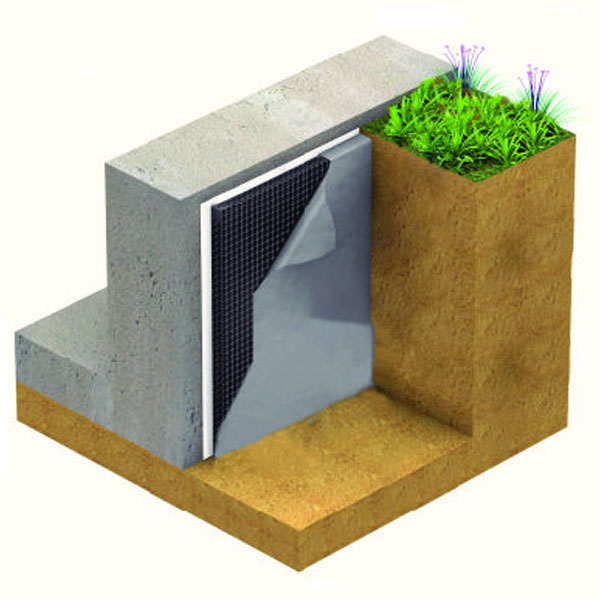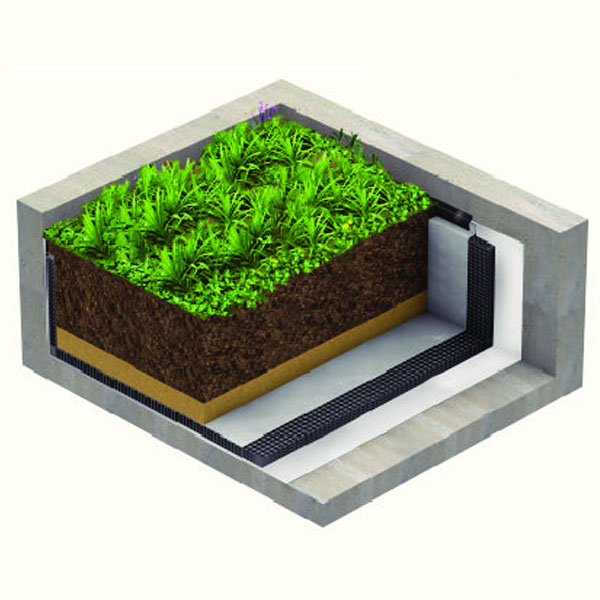 VersiDrain 8 Geo is a medium compressive strength waterproof membrane protection sheet and drainage mechanism that offers a high flow rate.
VersiDrain 8 Geo is an ideal drainage solution for underground structures and foundation walls.
VersiDrain 8 Geo works due to the non-woven geotextile, which covers the studs to stop soil particles blocking the drainage sheet. The geotextile is effective because it provides an air gap, which enables ventilation and allows water from the surrounding soil to flow past it.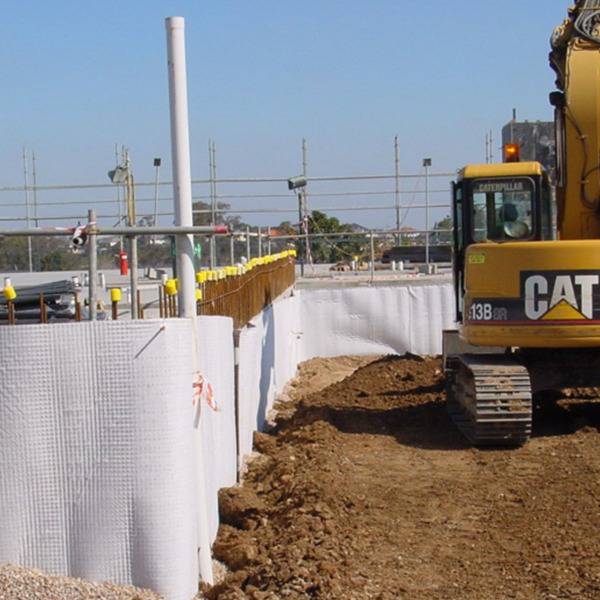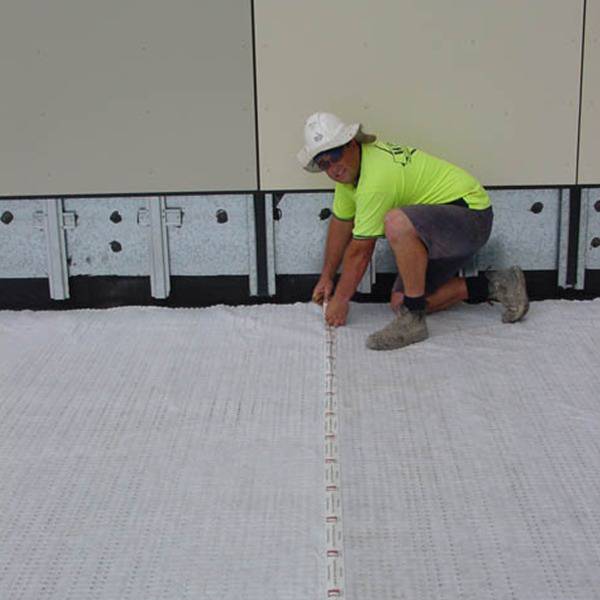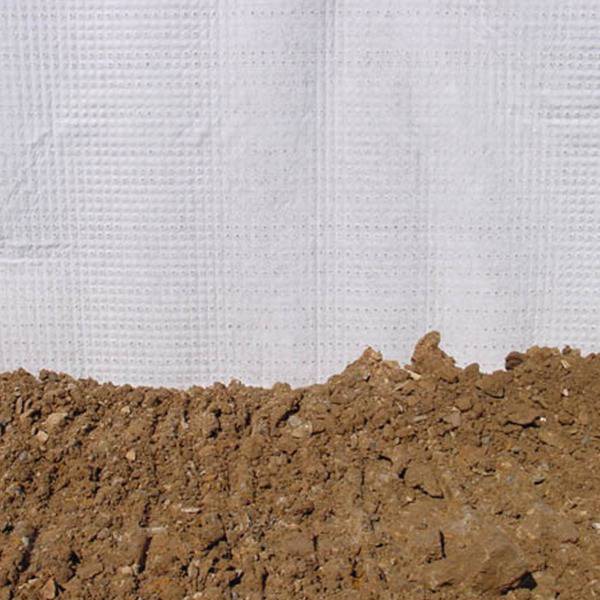 For a translucent drainage sheet, there's the VersiDrain 8 Mesh. Made from post-consumer, recycled materials, the drain sheet is dimpled with integrated plastic mesh. VersiDrain 8 Mesh is ideal as a plastering or shortcreting base on tunnels, excavated rock surfaces and walled underground structures.
The benefit of the dimpled sheet is that it provides a seepage layer, which controls dampness on basement and tunnel walls. A further benefit is that the dimpling creates an air gap, allowing for effective ventilation between both the inner and outer walls.
For alternative finishes, you can use timber panels or plasterboards. These can be fastened thanks to VersiDrain fixing accessories. Finally, because VersiDrain 8 Mesh is translucent, it is easy to align and locate fixing positions.