Retaining Wall Supplies in Melbourne
At KHD Landscape Engineering Solutions, we have the finest retaining wall systems to enable you to stabilise slopes and create useful areas at various elevations. Retaining walls consist of structures that are designed to retain materials and prevent them from collapsing. They can work in preventing soil erosion, adding an attractive feature and creating usable beds in steep terrain.
If you are looking for retaining wall block suppliers, check out the options that we have here. We have been in business for years and have a thorough understanding of the requirements of various projects. Quality has been at the core of everything we do and we are committed to offering unparalleled landscaping supplies. From the Grace Gabion Cage wall to sandstone stacking blocks, you can choose from different products based on your precise requirements.
We believe that every project has its unique needs and provide tailored solutions. We begin by gaining an understanding of your requirements, budget and expectations to take you through the possibilities. You can benefit from our experience and we will be glad to share our knowledge to help you make an informed choice. If you want to create terraces, maximise space and provide additional support to a slope, talk to us.
In case you are looking for something specific or would like to find out more about retaining wall supplies, do not hesitate to reach out to us.
KHD offer a number retaining wall application.
Grace Gabion Cage Wall is an easy and creative solution in outdoor applications for a natural contemporary finish. Grace Gabion Cage is made of galvanised wire, which can hold large rocks and protect against the elements for a long time.
It easy to install and offers you to choose your own filling. A mix of different-coloured rocks and other materials can bring contrast to your outdoor area. The filler can be changed easily.
The Grace Gabion Cage comes in two sizes, 1000mm x 500mm x 5o0mm and 1000mm x 300mm x 300mm.
It can be used as a feature wall, a retaining wall or seating. It is easy to install, multipurpose and long-lasting.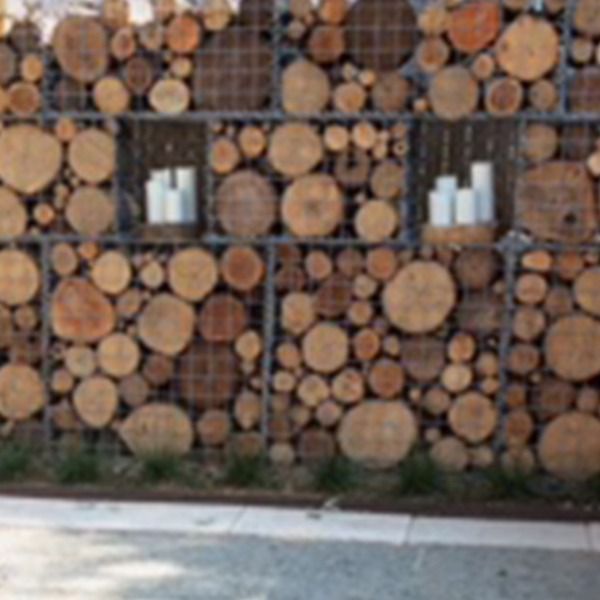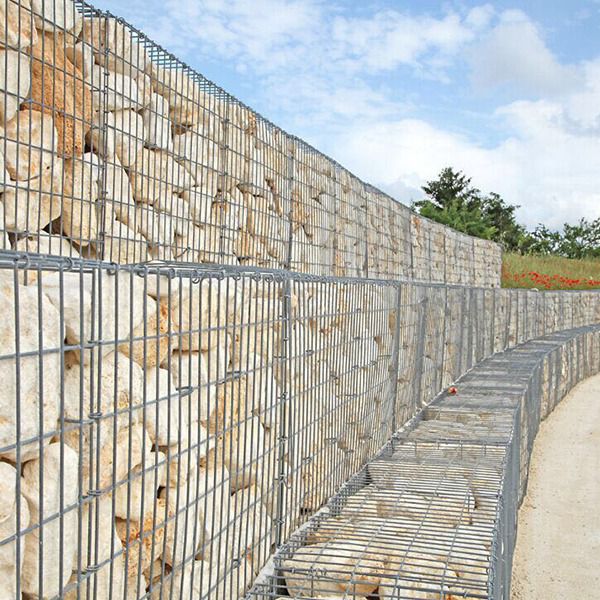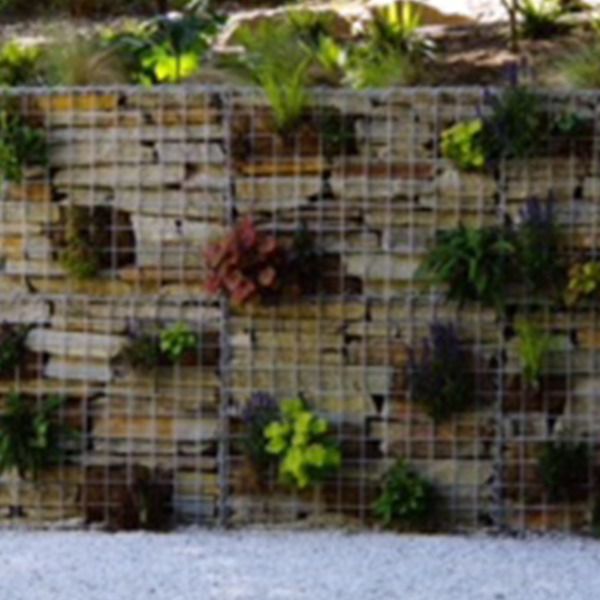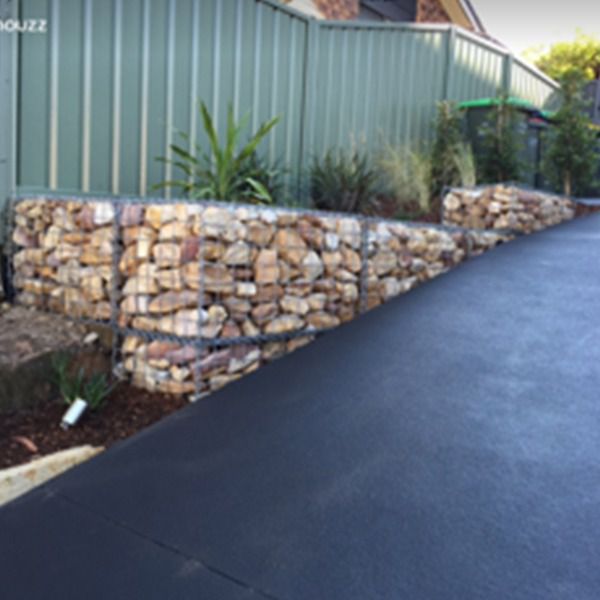 The Sandstone stacking block is a unique application, sourced from Australian quarries, which provide retaining walls for large areas in short periods of time using excavators in all weather conditions.
As well as providing a beautiful finish, the blocks save labour and construction costs.
The Sandstone blocks are available in two sizes, 2000mm x 500mm x 500mm and 2000mm x 1000mm x 900mm.
Retaining walls are used in many municipal and civil projects and are becoming a highly sought after alternative to reinforced concrete, block walls and treated timber.
Retaining walls are ideal for areas such as
• Sea walls
• House blocks
• Roadways
• Embankments to waterways
• Large sloped areas