VersiPave pedestals are engineered to provide a versatile and cost-effective solution to support raised pavers in an eco-friendly way.
VersiPave provides a surface cavity for services to be concealed, improves heat and sound insulation, facilitates rapid surface drainage whilst allowing waterproofing and services to remain accessible.
Because it is porous, it effectively enables rainwater to infiltrate through to the substrate beneath it. The fact that it can endure high loads means that the grass underneath is protected.
Versi Pave eliminates the use of bedding sand and cement screeds reducing dead loads on building structures. It also ensures the rapid drainage of surface water and avoids ponding even when the substrate has inadequate slope.
Pavers can be easily removed, minimising inconvenience to building occupants when the inspection and repairs to waterproofing membranes are necessary. Versi Pave also eliminates the need for join sealants and/or grouting.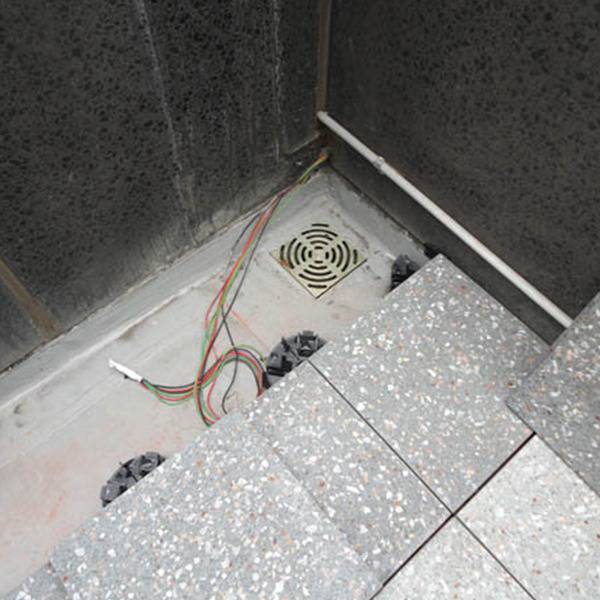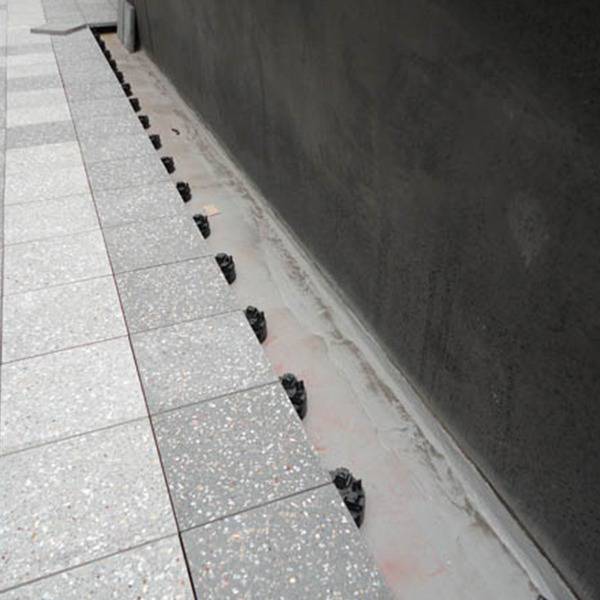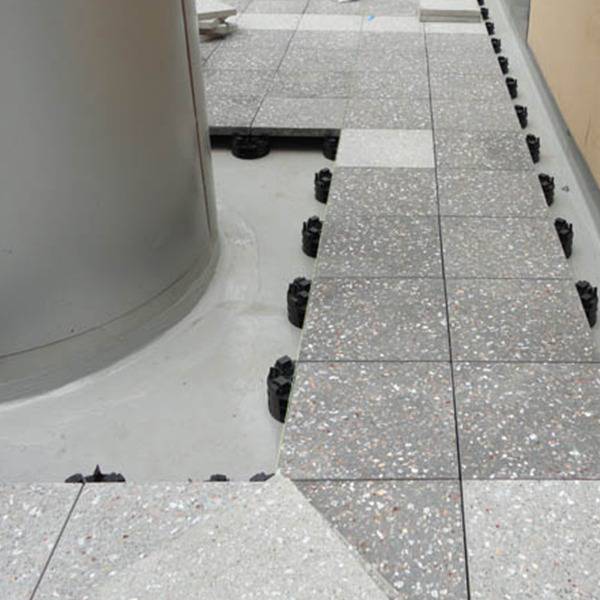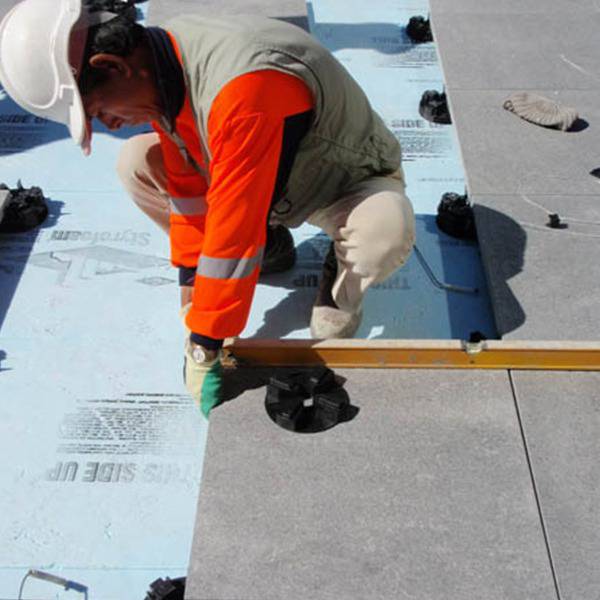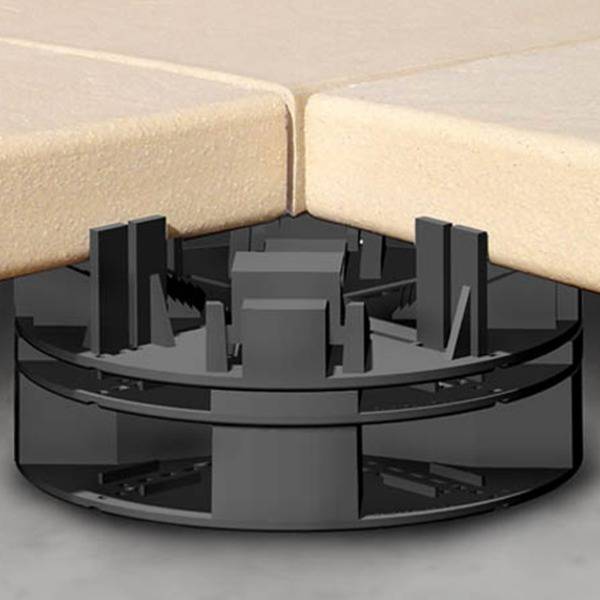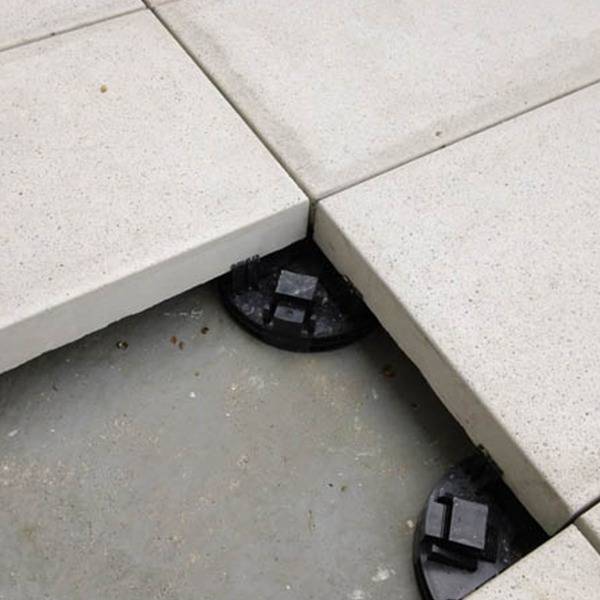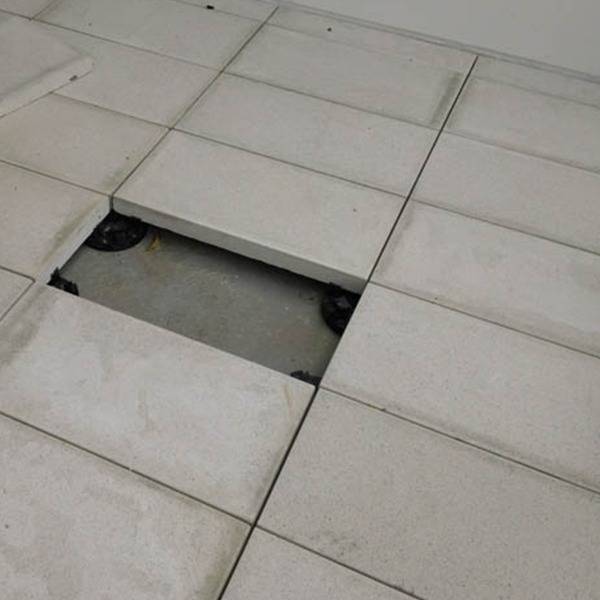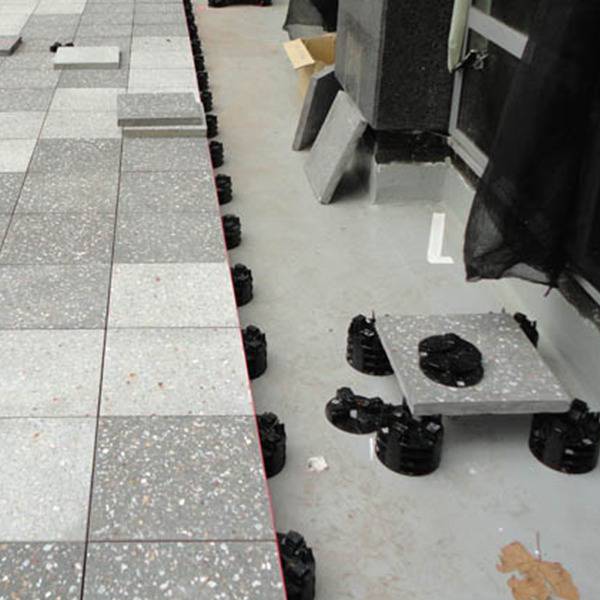 VersiJack is used in the construction of various structures including pedestrian walkways, roof terraces, roof gardens, sun decks, plaza decks, pool surrounds, balconies, verandas and reflective pools.
When used as a deck support the spacing between the units are governed by the timber gauge and whether you are employing joist & bearer construction or only joist construction.
The pedestals replace the stumping pattern for the timber used.
ie: The heavier the timber the less frequent the stumping requirement
The deck should be fixed to the perimeter by using joist hangers, waling plate or similar.
Adjustable slope correctors are available to compenstae gradients up to 10% (1 in 10) allowing decking or paving to be installed level.